I moved around a lot in my youth, and the places I landed were often urban areas that boasted large schools, shopping malls, and numerous events. I loved it. 
My university years were no different. With more than 40,000 students in the undergraduate programs, I was able to find comfort in being one of many. I could sample different clubs and sports, all while learning from talented professors from across the world.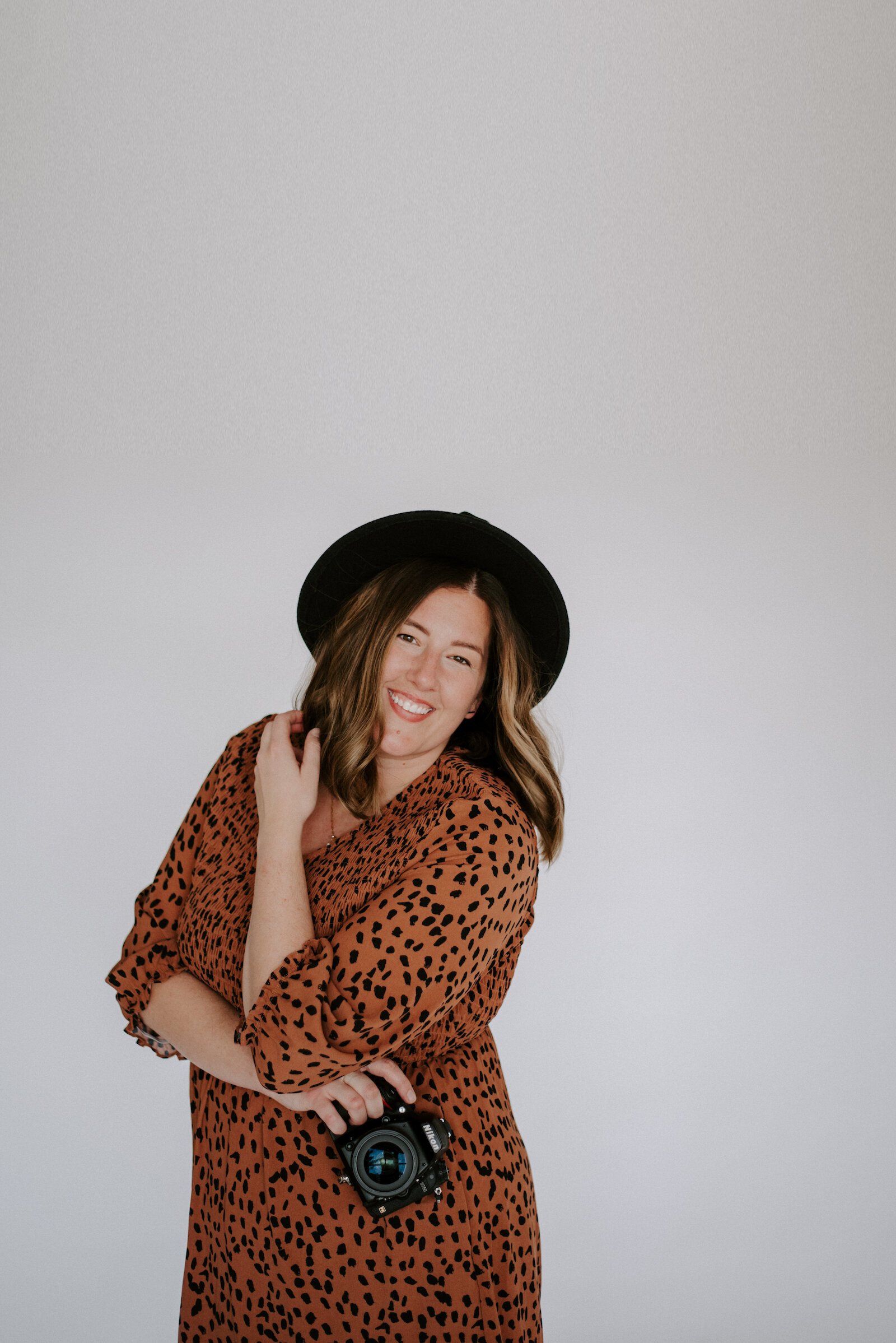 Amanda Burman of Burman Photo + Film in Bluffton.
Then I started looking for places to call "home" and start my career as a teacher, and I found my "real" job in Bluffton, Ind., a community of about 10,000 people about 40 minutes South of Fort Wayne.
I quietly told myself this was just a stepping stone, that I would find a way to a metropolis to "live my best life." Spoiler alert: I never left, and I love it. 
I have now lived in the small town of Bluffton longer than any other location in my life, and though it wasn't love at first sight, this place is everything I want and need. I spent many years as a high school teacher in Wells County and recently opened my own photography studio in downtown Bluffton, the county seat of Wells County. 
So why do I love it so much? There are many reasons. But here are a few fun things to eat, see, and do in my community.
Many of these locations and events are within walking distance from my creative space and all provide a place to rest, recharge, sugar up, or enjoy company. I hope you can also find yourself in these places, no matter what your heart needs. 
I am eager to share the things I love about this small, but mighty community, and how it stole my big city heart. 
Note: Some of these stops have insider tips, sharing my own spin on how to get the best tastes, views, and experiences. Enjoy!
Eat 
There are numerous places to eat in Wells County and many are small businesses. I am lucky to have so many close to my home. Below are a few of my favorites. 
This brewing company is a new addition to downtown Bluffton, and since my studio is directly across the street, it is a welcome one! The "nano-brewery" boasts eight specialty beers in their relaxing taproom. I love the seating area and friendly vibes. There are plenty of games to borrow and play at your table, too. I am sucker for simple playing cards and rolling my eyes at my husband when he gets mad that I trump him in euchre. The first time I visited was for the beer. After that, it was the beer and the food. 
Insider tip: My favorite beer would be the Parlor City Pale Ale, and you have to try the Warm Pretzel Sticks with "Halo" Beer Cheese.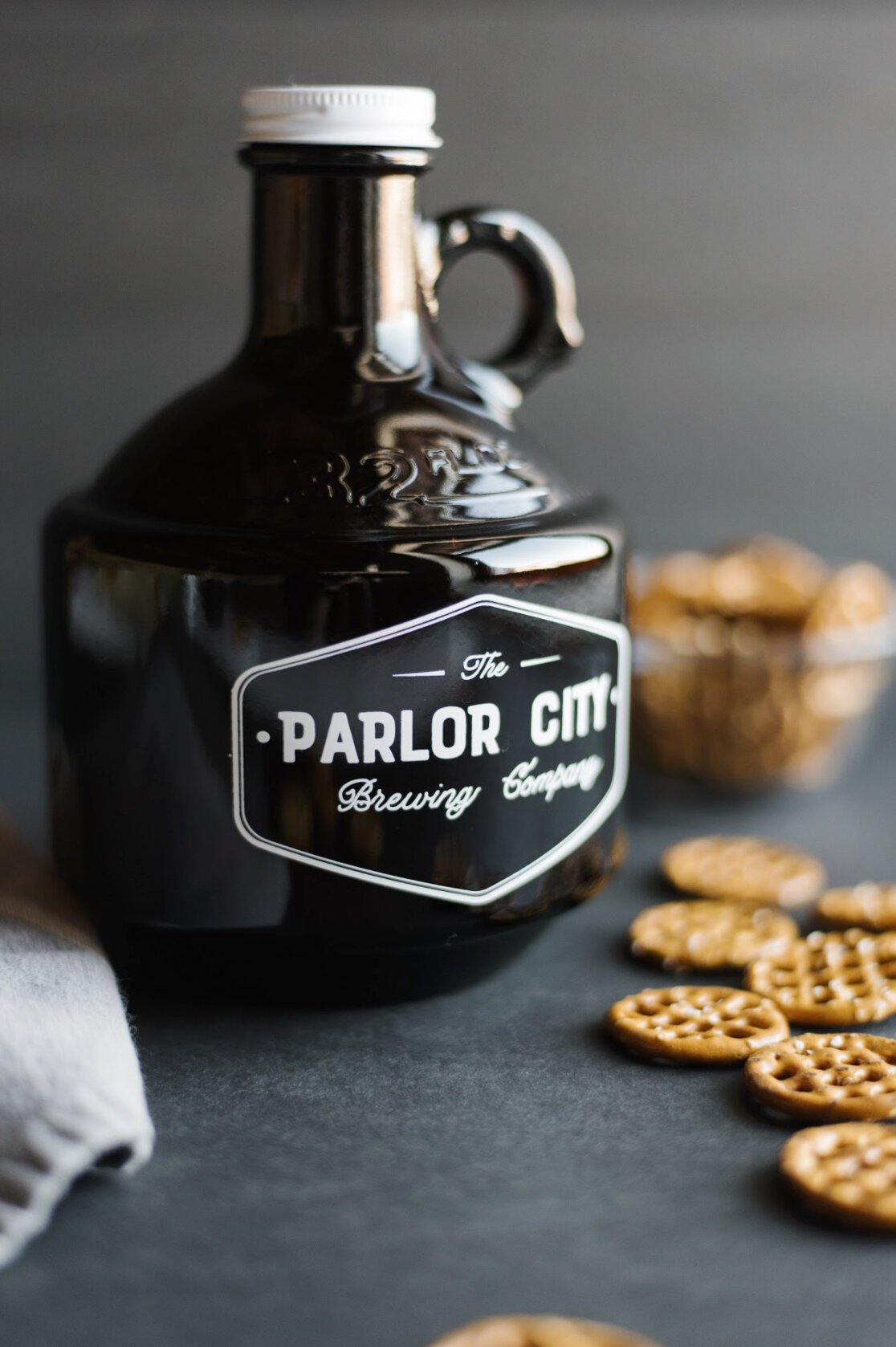 Parlor City Brewing Company is located at 212 W. Market St. in Bluffton.
Another new business, opening just in time for summer, is Toppings Ice Cream Parlor: Our very own small town ice cream heaven. My family loves ice cream. It might actually be a problem, so the minute my two little ones caught wind of a new place to get their sugar rush, it was all we talked about. 
As an added bonus, the staff at Toppings is so friendly, and this store front boasts fun lighting and places to sit and enjoy the treats. We loved the bar stools that faced the street. The kids enjoy flavors, like "Superman" and "Birthday Cake" while my top pick is "Exhausted Parent." With seating inside you can take a load off, but also know there are benches outside and directly across the street in the new Parlor City Plaza.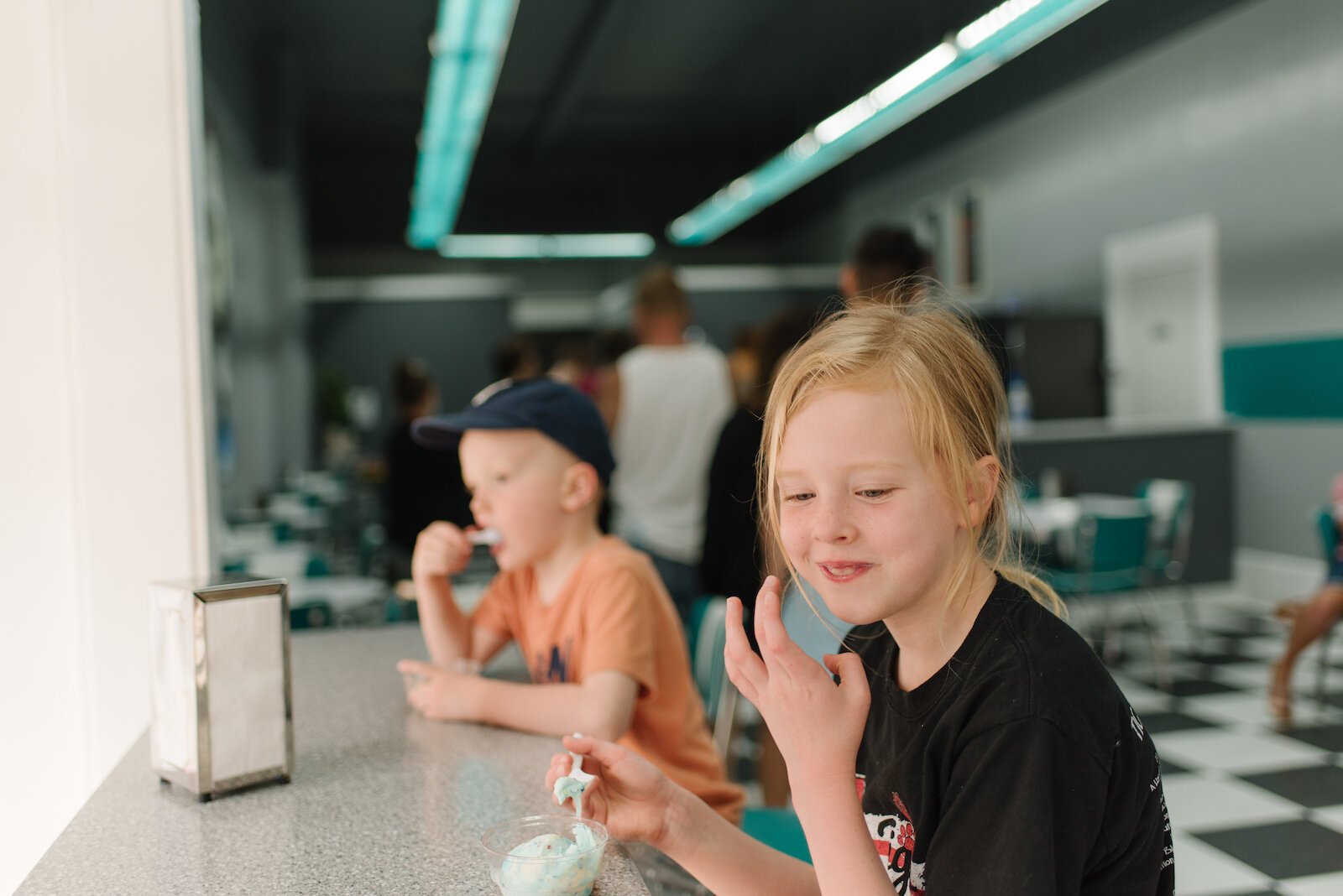 Burman's kids enjoy sweet treats at Toppings Ice Cream Parlor at 135 W. Market St.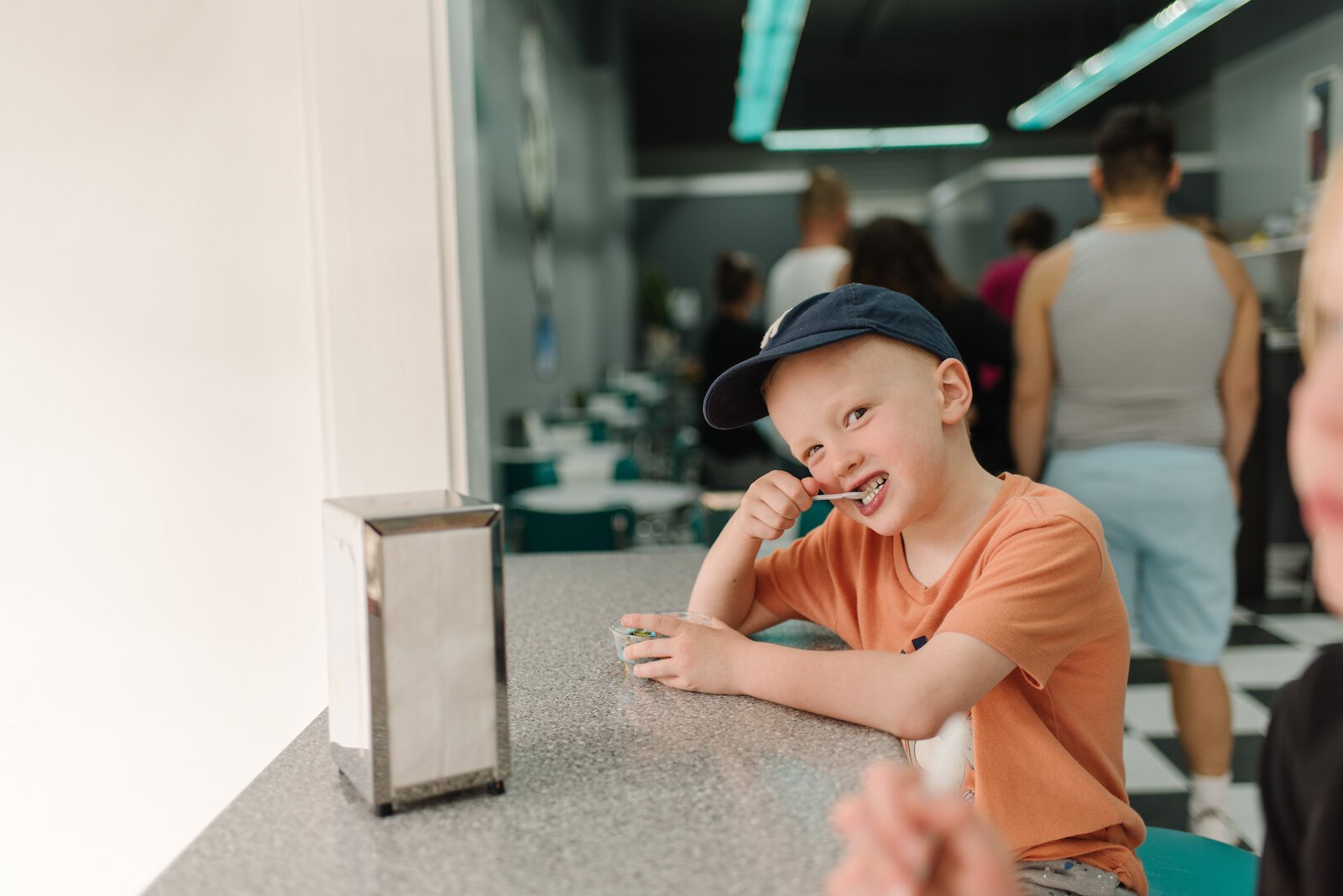 Have you ever noticed the best shows are centered around a coffee shop? "Friends" has Central Perk, "Gilmore Girls" has Luke's Diner, and "Frasier" has Cafe Nervosa. If I age myself with these show choices, just know I grew up in a better time.
Seriously though, a well-thought-out show and a welcoming small town just need a good coffeehouse. 
My "down the block caffeinery" in Bluffton is Hughs's Bakery & Coffeehouse. The beautiful real plants, large tables, and comfortable couches make this a hub for small groups, meetups, and short-term wifi working. Their seasonal drinks are fun and made from the workers' favorite syrups. I like to change it up often on my coffee order. I am even known to say, "I will just have what the person ordered before me!" 
Insider tip: I love ordering their cinnamon rolls premade and making them at home. They also offer refillable containers!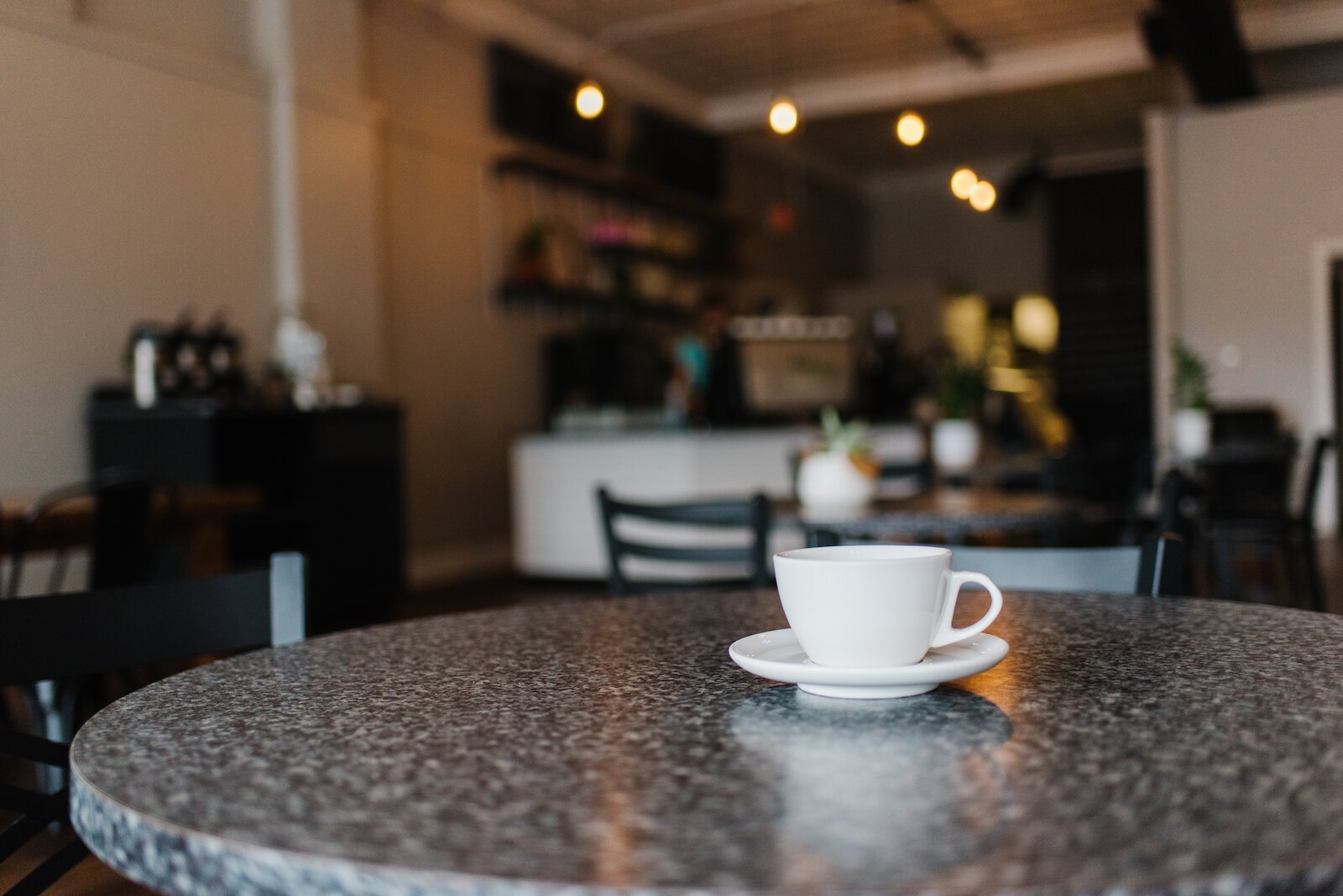 Hugh's Bakery & Coffeehouse is located at 229 W. Market St. in Bluffton.
Because there is always more room for coffee, I wanted to mention another coffeehouse that was actually a house at one time! The owners renovated an old home in Bluffton and turned it into a one-stop coffee shop. The Crimson House is one of my favorite places to stop for their amazing cold brew and tea options. I love that the home atmosphere is so inviting, too. They even provide a small play area for the kids, so you can enjoy conversation without wrangling your kids at a table. One huge bonus would be that the Crimson House has a drive-thru! This comes in handy when I'm traveling to Fort Wayne for photo sessions or to shop at Target. 
Insider Tip: Order the amazing avocado toast. It makes the perfect "healthy," yet flavorful breakfast or lunch.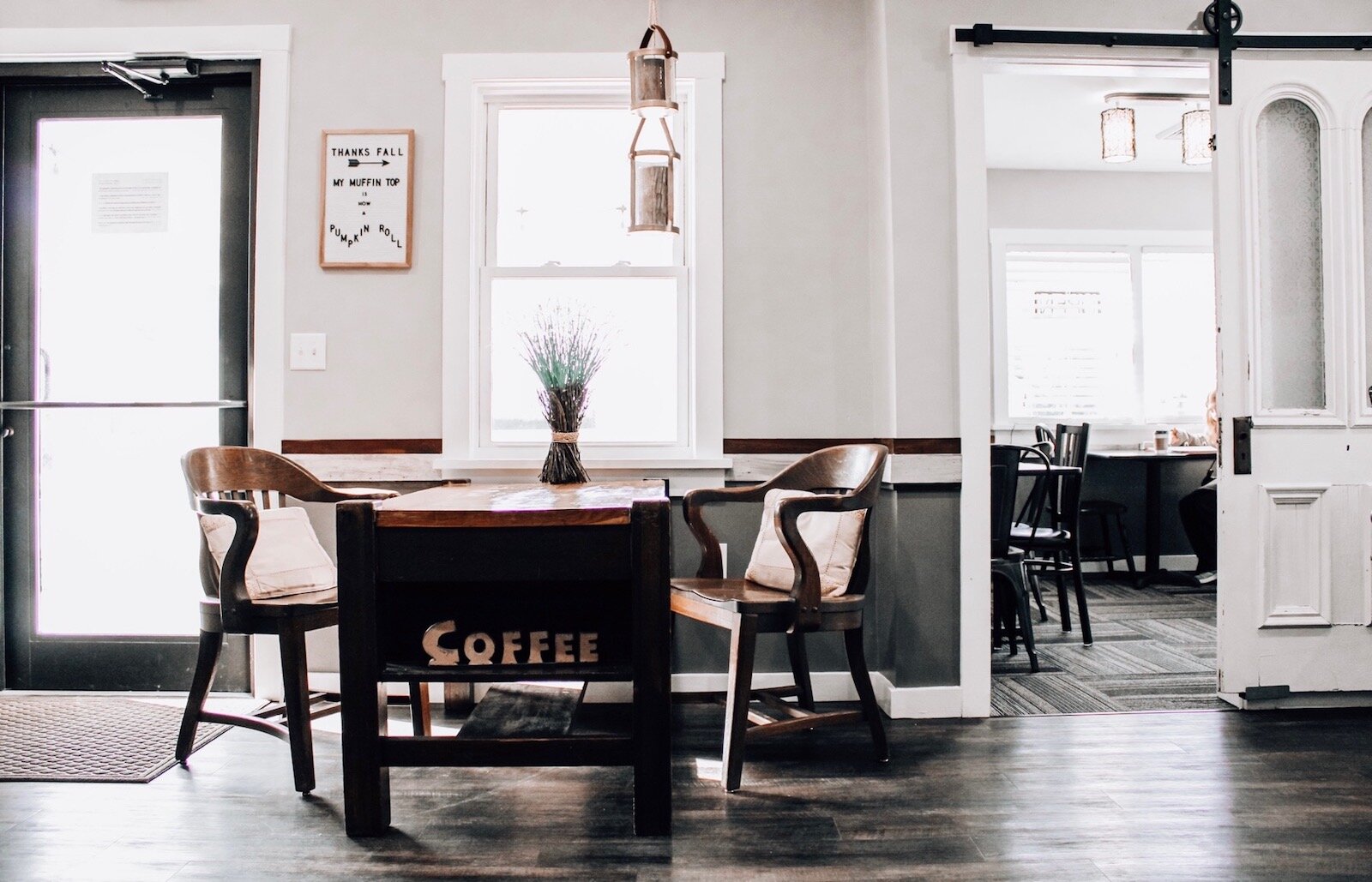 Crimson House Cafe is located at 304 N. Jefferson St. in Ossian.
See & Do
When you have young kids, you don't go to just "see" something, you must be able to see and do. While some of these activities could be just "do," or just "see," I lump them together because that is how we navigate kids and activities here in Wells County. 
Note: You can do all these things without kids, and one of them you really should do adults only. I will let you read and guess which one.  
This amazing space is rather new and has become a staple in our community gatherings. While visiting the plaza, you can take in the murals and enjoy a food truck on Wednesdays. The Parlor City Market is also open every Saturday from May through October (9 a.m.-1 p.m.). I love bringing the entire family to the market in the warmer months. We get snacks, vegetables, and local honey. There are also fun crafts to buy, and I love the bread treats from The Bread Guy who comes to sell from Markle. The kids have room to run and play, while the parents can sit, snack and chat. This place is so good, and you can even rent it for your next events.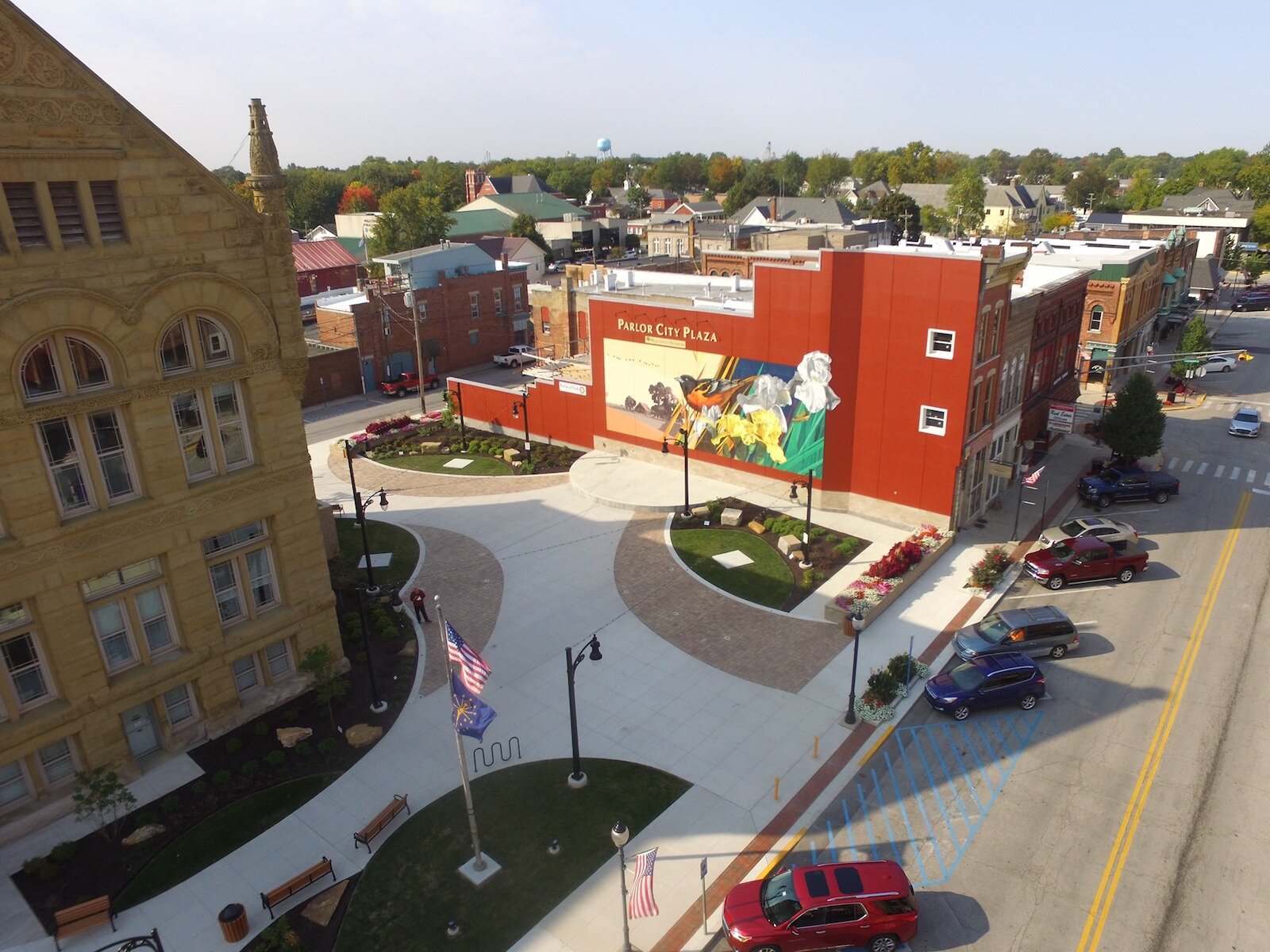 Parlor City Plaza is located at 118 W. Market St. in Bluffton.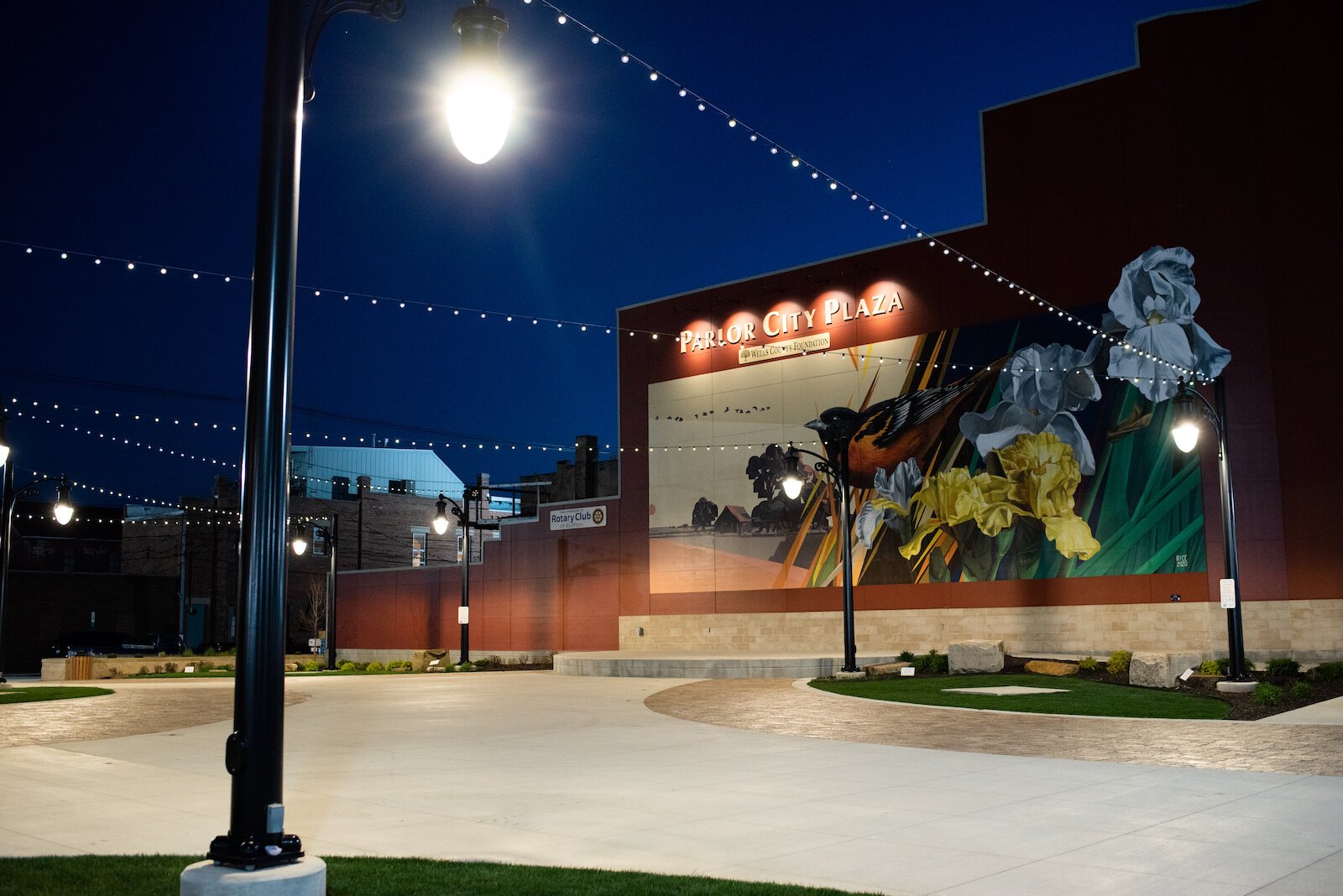 Located just 30 miles south of Fort Wayne, this state park is a hidden gem in Wells County. We get an annual pass and enjoy the trails for family hikes, the fire tower for fun views, and getting to see the bison reserve. The playgrounds are well kept and easy to access, which is a plus for strollers. I love that you can rent boats, but the best attraction for us is the free lake swimming. In recent years, the park did away with the swimming pool and instead renovated their lakefront. Now, you can play in the sand, and swim in a shallow area. Nothing is more fun than a late summer evening swim after school. We live so close that a quick trip is always worth it, but a full-day trip would be easily completed, or you can bring the camper and enjoy the camping amenities, too! 
Passes to the park cost $40 a year, or $7 a car for residents/$9 a car for non-residents.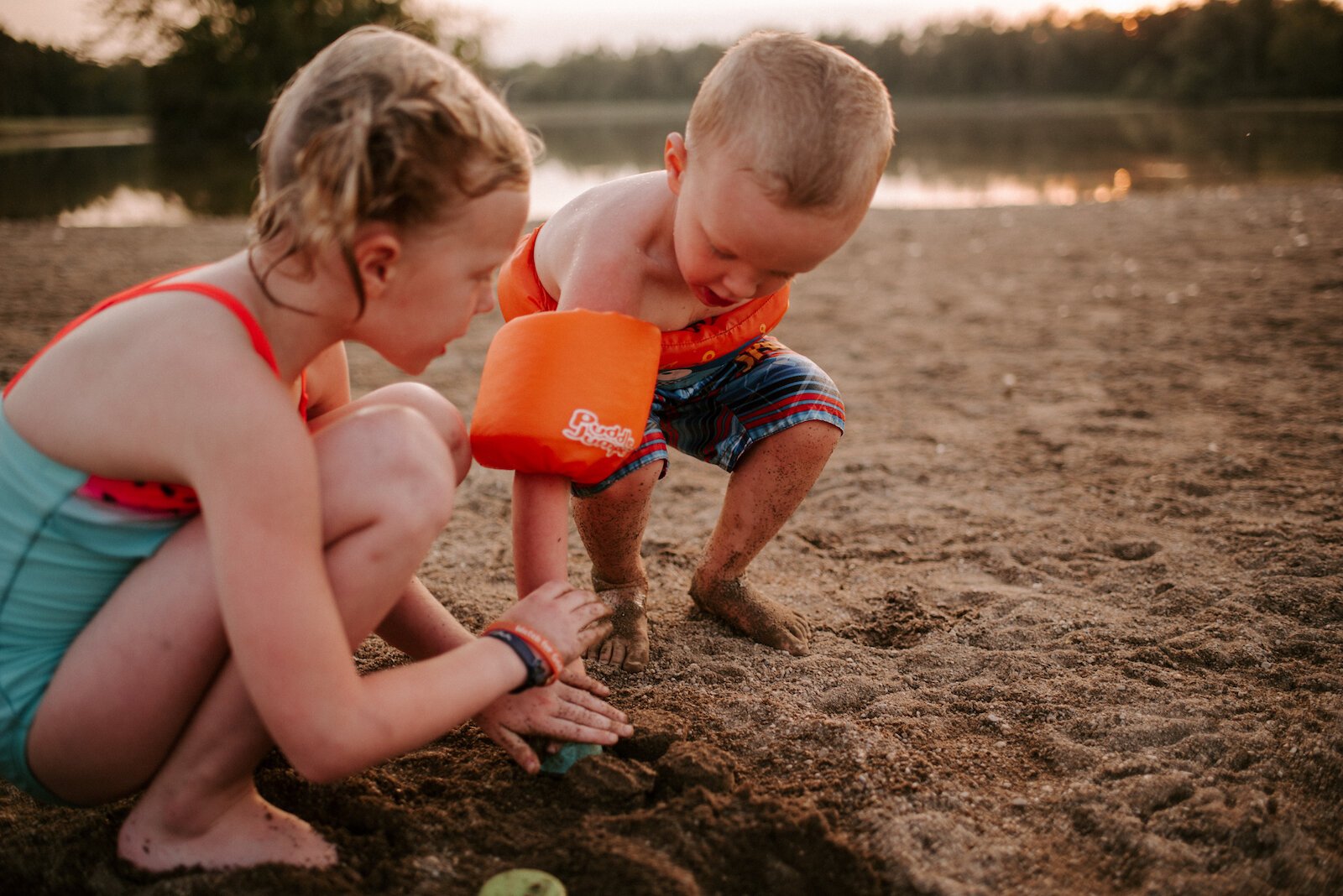 Ouabache State Park is located at 4930 IN-201 in Bluffton.
The Wells County Public Library has more than 120,000 items and offers residents of Wells County the best choices for fun, educational materials. The library takes its mission to "provide the community with access, knowledge, and growth" very seriously.  They offer so many engaging activities for adults and kids alike, including Weekly Story Sessions, Monthly Children's Programs, Teen Programs, Summer and Winter Reading, One Book One County (September-October), and Computer Classes. They even have several items you can rent, like hotspots for the internet and laptops while working in the library! 
Personally, I love checking out the travel bags for my kids when we have a long car ride and DVDs for 50 cents! The space is newly renovated, and I have been a patron since before I was married. I actually remember checking out a book on "How to plan a wedding" and made friends with one of the ladies who then helped me do my own flowers. 
Insider Tip: You can check out the artwork on the walls for special occasions at your own house. I love doing this during the holidays and then returning it so I do not have to store it!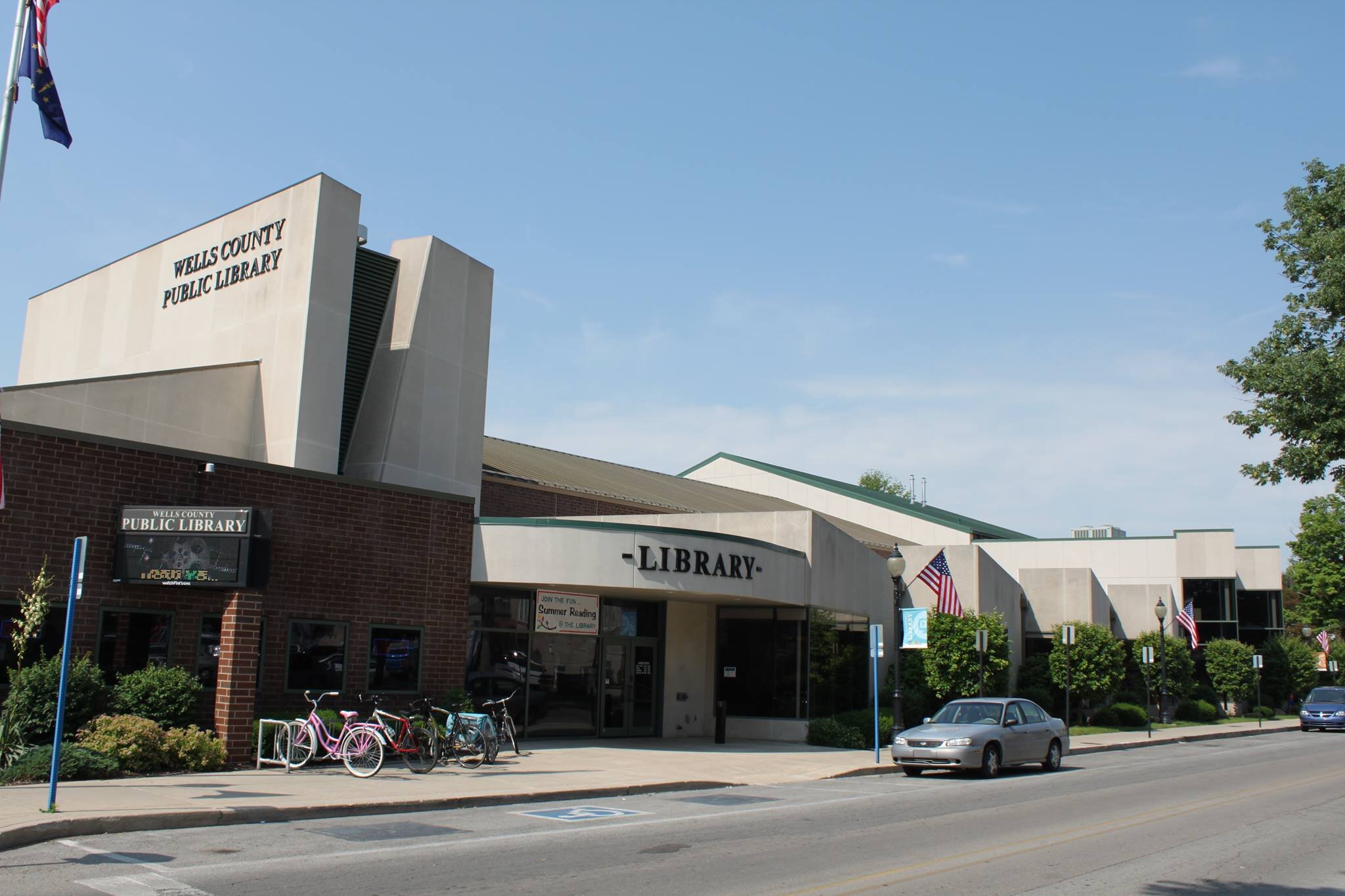 The Wells County Public Library is located at 200 W. Washington St.
This fall fair is known as the oldest street fair in Indiana! We love this Tuesday-Saturday event that takes over the entire town. During lunch hours, business professionals find their way to the favorite places to eat with staff, and in the evening hours, families flock from all over for games, rides, and of course, more food. 
Our youngest was born during Street Fair, and you can imagine his excitement each year since he thinks the fair is for his birthday! We will tell him when he is older, but for now, we celebrate his birthday with corndogs, walking tacos, and chocolate-dipped fruit. I am such a glutton for lemon shake-ups that I like to buy the refillable cups to save a little money. 
Insider Tip: Be sure to come one weekday evening when the parades happen. You get to see businesses and floats. Plus, they hand out free candy and more!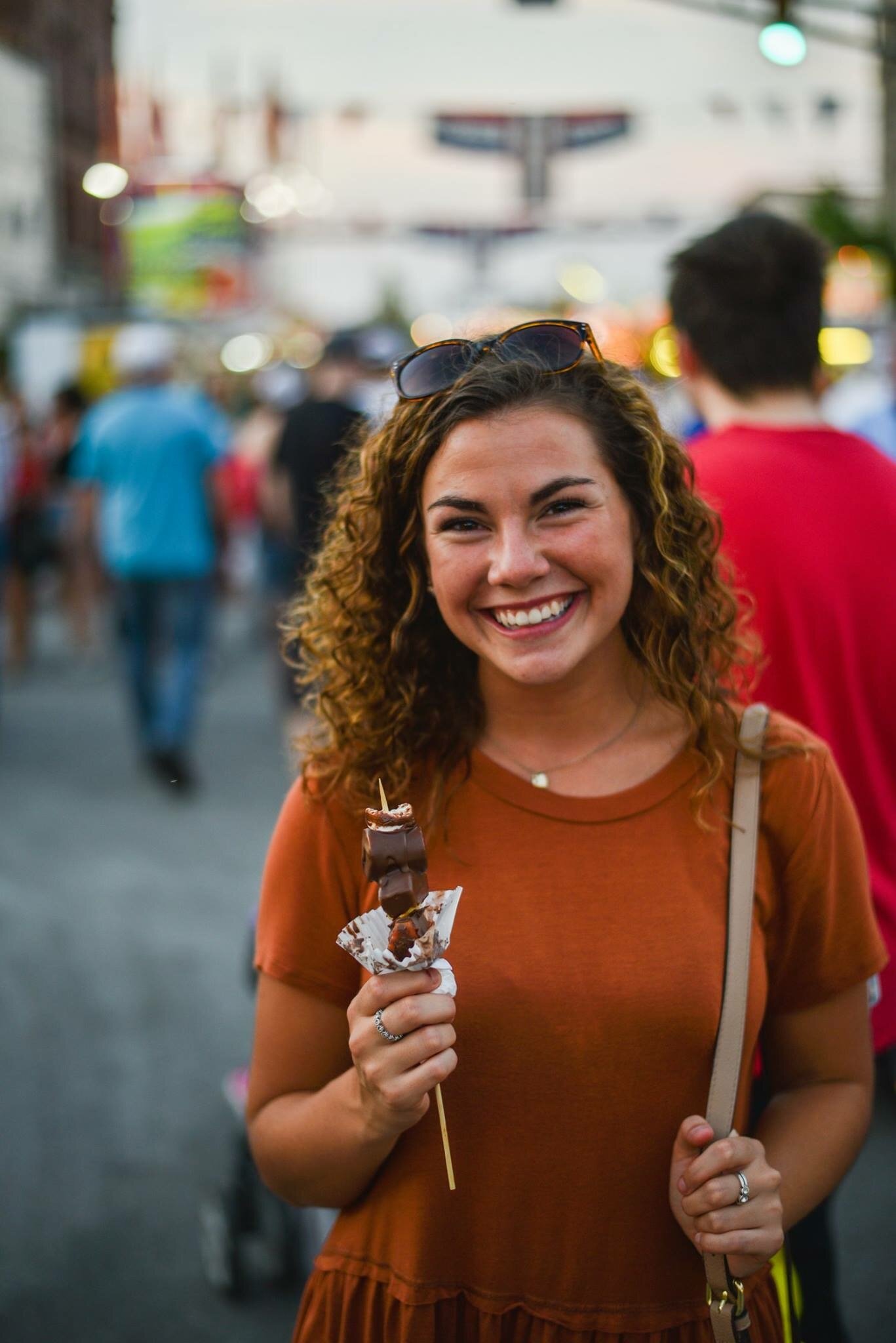 The Bluffton Street Fair is Sept. 21-25, 2021, in downtown Bluffton.
Are you looking for a way to blow off steam and get a workout all at the same time? Good. We have just the place for you in Wells County! Come throw an axe at a target, and see how well you do! This would be a great date night or adults-only gathering. Something about throwing sharp objects screams "NO KIDS," if you ask me. Maybe it is just my little crazies? My husband and I visited this new business during the winter, and I enjoyed having the perfect touch while he struggled to get the axe to stick in the wood! It is harder than it looks. Don't worry. The owners always give a free lesson and walk around to help you get the perfect form. When you visit, you can pay by the hour or rent the back room with friends and bring snacks. Might I suggest non-greasy hands, so you can have a good grip?
Insider Tip: We plan this date night to go along with Parlor City Brewing Company because it is two storefronts down! Enjoy a two-for-one!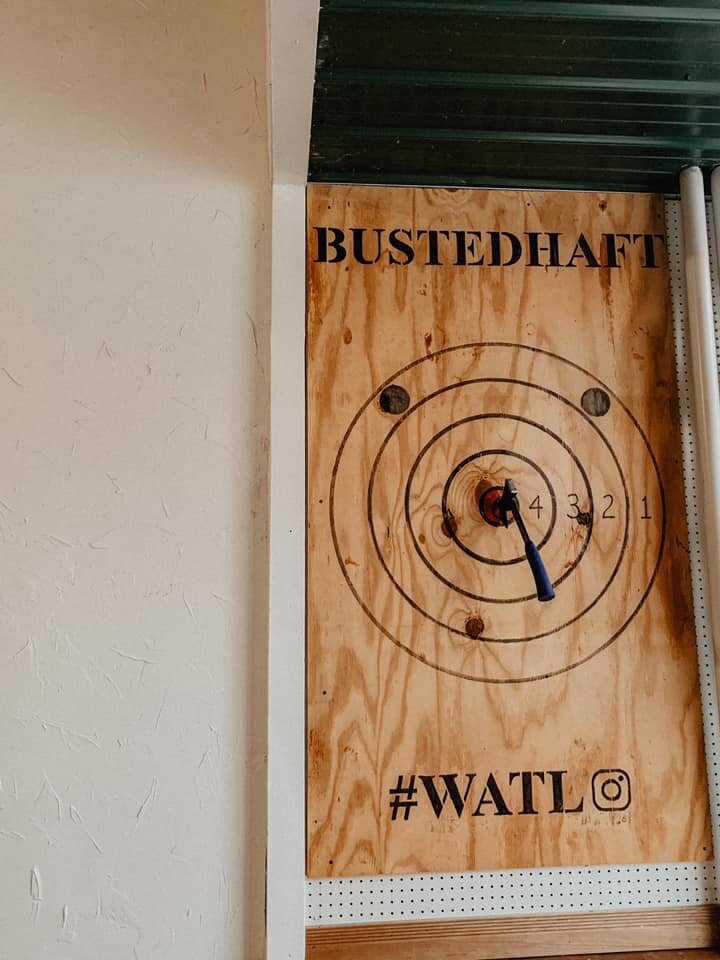 Busted Haft Throwing is located at 202 W. Market St. in Bluffton.
And so much more!
Wells County has so much to offer, and this is just a few of the amazing places to visit. Now that I have lived this small-town life, I am not sure I could ever go back to big city living. Seeing people I know when visiting Hugh's Bakery and Coffeehouse, or chatting with past students while they serve my kids ice cream at Toppings, all of these things make this place home.
We want you to feel at home in our area, too. So come, enjoy what we have to offer, and maybe you can stay awhile. While you are here, how about some updated headshots, family pictures, or branding session with Burman Photography?
Source link